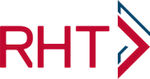 Astana, Kazakhstan, May 22, 2023 – (ACN Newswire via SEAPRWire.com) – RHT AlDigi Financial Holdings Pte. Ltd. (RHTAFH) and Biryuk Altyn LLP have signed a Memorandum of Understanding (MOU) to invest in and commercialise Biryuk's gold mine, with support from the ONERHT ecosystem.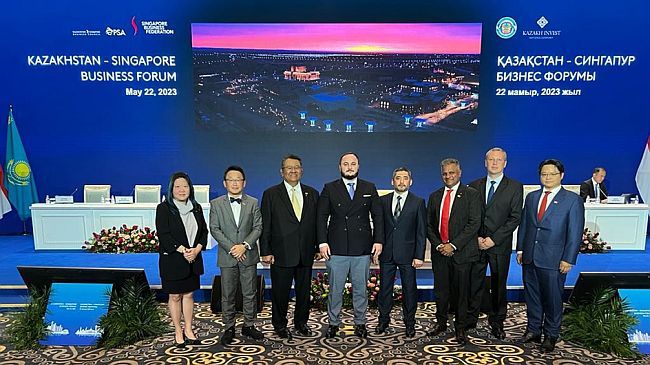 RHT Strategic Advisory Director Ms Tan Mae Ling, RHTAFH Chairman Mr Tan Chong Huat, RHTLaw Asia
LLP Managing Partner Mr Azman Jaafar, Ordabasy Group Chairman Mr Dinmukhamed Baizhanov,
Mining Division Director Yerzhan Ishmukhamedov, RHTAFH Director Mr Jayaprakash Jagateesan,
Biryuk Director Mr Khassanov Ruslan, and RHT DigiCapital Managing Director Dr Pang Ti Wee. [L-R]
RHTAFH is a member of ONERHT, a Singapore-based multidisciplinary professional and specialist services group while Biryuk owns a 56sqkm gold mine, located 600km from Kazakhstan's capital, Astana. The mine holds probable reserves of 50-100 tons of gold with a potential value of US$1 billion.
Under the MOU, RHTAFH-affiliate RHT Strategic Advisory Pte. Ltd. will invest in Biryuk, bringing ONERHT's full suite of professional and specialist services to further support Biryuk as it begins to commercialise the mine.
Through ONERHT, Biryuk will have access to deep expertise and experienced advisors, with support from full service law firm RHTLaw Asia LLP, Monetary Authority of Singapore (MAS) regulated registered fund management company RHT DigiCapital Pte. Ltd., Recognised Market Operator licence holder SDAX Exchange Pte. Ltd., and Capital Markets Services licence holder RHT Capital Pte. Ltd.
RHTAFH Director Mr Jayaprakash Jagateesan said, "ONERHT brings deep expertise across legal compliance, fund management, digital assets and capital markets to support the needs of Kazakh businesses, including mineral, oil and gas (MOG) companies leveraging Singapore as a hub to engage South-east Asia and explore potential areas for cooperation."
Biryuk Director Mr Khassanov Ruslan said, "Our partnership with ONERHT will enable us to tap Singapore's expertise while accelerating the commercialisation of our mine. The MOU is also a significant milestone in economic cooperation between Kazakhstan and Singapore."
The signing ceremony took place at the Kazakhstan-Singapore Business Forum held in Astana.
About ONERHT
ONERHT is an integrated multidisciplinary platform of professional and specialist services. Since 2011, RHTLaw Asia's founding team has developed a second engine of growth through ONERHT, an independent ecosystem of professional and specialist services, and networks, complementing RHTLaw's full service legal offerings. For more details, please visit https://www.aldigi.co and www.onerht.com
RHT AlDigi Financial Holdings Pte Ltd is an investment holding company incorporated in Singapore and the vendor of AlDigi Holdings Pte Ltd in the ongoing reverse takeover.
For media queries, please contact:
Elliot Siow / elliot.siow@rhtgoc.com / +65 8375 0417
Copyright 2023 ACN Newswire. All rights reserved. (via SEAPRWire)